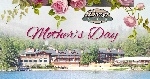 Treat a mom to an extraordinary Meal from Ducey's on the Lake. Show your love and appreciation by ordering our Special Mother's Day Family Meal, while you celebrate this special occassion at home, with your loved ones.
The Executive Chef, Johnathan Frabotta prepared a brand new menu for this year - offering two options: Slow Roasted Prime Rib OR Oven Roasted Turkey and Honey Glazed Ham, served with garden salad, mashed potatoes, vegetables, and more...
COST:
$85, each meal offers 4-5 servings and comes with a bottle of champagne or apple cider.
MENU:
Select your protein:
1. Slow Roasted Prime Rib
2. Oven Roasted Turkey Breast AND Honey Glazed Ham
BOTH OPTIONS INCLUDE:
Garden Dinner Salad with Ranch
Italian Pasta Salad
Mashed Potatoes
Turkey Gravy
Chef's Choice Seasonal Vegetable
Freshly Bakes Assorted Rolls with Herb Butter
Chocolate Brownie Trifle
All Mother's Day meals come with a bottle of Champagne or Apple Cider.
ORDERING:
Orders must be placed in advance, before 5/08/2020 7pm.
Call (559) 642-3131 to order.
*PICK UP / DELIVERY:
Pick up will be available on Sunday 5/10/2020 from 11am - 2pm (3h)
NOTE:
** Ducey's on the Lake and Ducey's Bar & Grill are not open for dine in service and will not be serving our traditional Mother's Day Champagne Brunch this year. Due to health concerns we also had to cancel our Mother's Day Arts & Crafts Fair.
** Mother's Day Meal is the only option available for Sunday, May 10th, 2020 and we are only open from 11am - 2pm for pick ups and limited delivery. We will not be taking orders from the limited menu or regular Family Meals that day.
**
Mother's Day Meal must be ordered by Friday 5/08/20 7pm
*